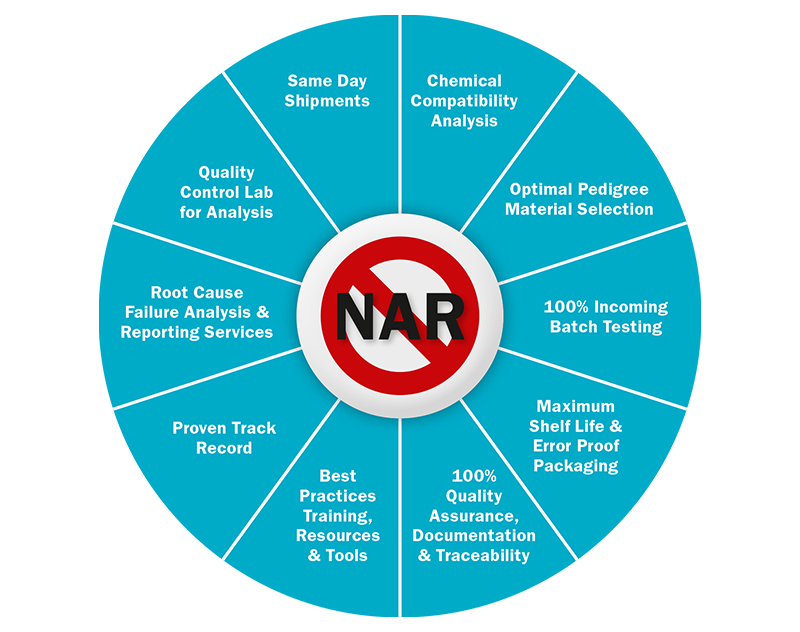 To better serve our chemical transportation customers, we have developed a comprehensive suite of services focused on reducing hazardous materials NARs. These services support your sealing success with a breadth of research, engineering and materials expertise, industry-recognized training programs and core competencies in O-Rings and gaskets.
Chemical Compatibility Analysis
O-Ring and seal materials are assessed for chemical compatibility against Safety Data Sheets to ensure optimal seal composition and performance. This reduces replacement and maintenance costs.
100% Quality Assurance Compliance, Documentation and Traceability
Quality assurance compliance and material traceability forms are included in each repair kit shipped for immediate reference regarding parts and expiration dates. In the event of a non-accidental release, these documents reduce the time spent locating material information.
Reliable Incoming Batch Testing
A sample from each incoming batch is tested to ensure product quality and consistent material integrity. This effectively reduces downtime resulting from poor quality seals or O-Rings.
Proven Track Record
We have a thorough understanding of chemical transportation and expertise in providing the right product for the application at the right time. Our proven track record saves you time and money by
guaranteeing
correct material selection and timely seal maintenance.
Best Practice Training, Resources and Tools
We offer product-specific training programs for our chemical transportation customers, saving you time and money by improving your efficiency and effectiveness in seal installation and maintenance.
Same Day Shipments
We maintain a significant inventory of individual and kitted products for specific chemical transportation applications, providing quick turnaround to meet your immediate product needs.
Root Cause Failure Analysis Service and Reports
Upon notification and receipt of the failed part, we create a detailed root cause failure analysis report to prevent future seal failure.
Quality Control Lab for Analysis
To meet stringent requirements, our in-house quality control laboratory utilizes FTIR Spectroscopy to determine the exact makeup of an elastomer. This allows us to ensure the absolute consistency and repeatability of the materials we supply.

Maximum Shelf Life and Error-Proof Packaging
Through our climate-controlled kitting operations, we provide individual heat-sealed bag packaging to prevent potential material mix-ups and maximize shelf life, while preventing dirt, debris and contamination from being introduced.
Repair and Maintenance Kits
To meet your unique needs, we specialize in custom aftermarket, repair and maintenance kits. To deliver increased safety and compliance assurance, we supply full documentation with each kit, including detailed parts references, expiration dates and material traceability forms.
Seals-Shop
Your online source for 24/7 ordering of valve and repair kits (for US, Canada and Mexico customers only). Shop Now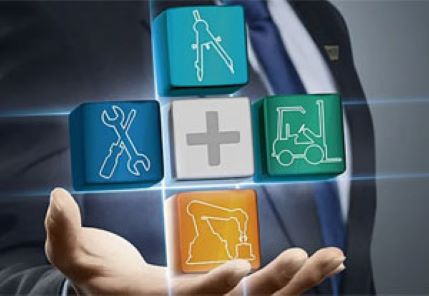 ServicePLUS – The PLUS for your Business
When you partner with Trelleborg Sealing Solutions through our ServicePLUS program, you can focus on your core business while we focus on ensuring all of your value chain needs are covered. We concentrate on the business activities that typically offer the greatest resource saving opportunities.
Read more